Congress and convention transfers in Malaga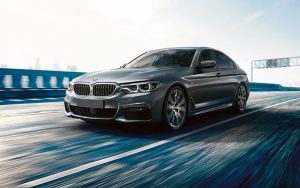 Transfers in order to attend a conference, forum, fair or event are becoming more frequent; no wonder as this is the most comfortable and efficient private means of transport at your disposal. Can you imagine a better transport service?
SERVICE PROCEDURE

It all starts at this very moment, booking your transfer in advance to go to a congress held in Malaga this year, know the price of transport in advance without any deceive or extra charges. Here we show the three modalities we offer:
Transfer from the airport to the Palace of Exhibitions and Congress where the event is held
We can also expand the possibilities by picking you up from the port of Malaga or from the train station Malaga where arrives and departs the AVE high-speed train. Upon your arrival at Malaga airport there will be waiting your attentive, helpful and multilingual chauffeur who will provide a trip in a first class Mercedes to the Congress.
Start booking by filling out the booking form at the top of the website.
Transfer from your hotel to the place where the conference takes place
In case you don´t go directly to the Congress when arriving in the city but choose to attend at another time, we can provide a transfer from your hotel to the venue of the congress. For this option you'll to have access our contact page and detail us the pickup location, destination, number of passengers, etc. Upon receipt of your contact email we will respond almost immediately with a custom estimate based on your needs.
Transfer for large groups
If you are planning to arrange transportation for a large number of people to attend a conference in Malaga, then you might be interested in our shuttle service for large groups. Travel will be provided on buses with capacity of 26 or up to 54 passengers. Send us an email from the contact form providing all details and we will reply with a custom quote.
Click on the link below if you are interested in more information about our private shuttle service.

Some of the congresses held at the Palace of Congresses of Malaga
Samsung Forum: Forum of news and products of Samsung in Europe.
Transfiere Malaga: European Forum for Science, Technology and Innovation.
Retro Auto Moto Malaga: Show for classic cars, vintage and collection.
SIEMA: Equestrian International Show Malaga.
Natura Malaga: Fair for healthy living and sustainable development.
Greencities and sustainability Malaga: Fair of Urban Sustainability.
Many of the above events are annual and return each year with news and new approaches to guide / advice in the best way possible professionals and specialists.
There are other convention centres in other towns in Malaga, as the one in Torremolinos, the one in Estepona, the Palace for fairs and conferences in Marbella, etc. Even if you need to go to a conference in Granada, Cadiz, Seville and elsewhere in Andalucia, Economy Transfer also offers a transfer from Malaga airport to destinations outside the province of Malaga.